The Independent Days|Filmfest 2017 (IDIF) takes place on 05 until 09 April 2017 in the Filmtheatre Schauburg in Karlsruhe. It is one of Europe's main festivals for independent filmmaking!
05 – 09 April 2017: Independent Days|Filmfest



Organizer: Filmboard Karlsruhe e. V.
Languages: German, English, French, Spanish, Italian, Russian, Korean, Turkish, Arabic, Polish, Hungarian, Taiwanese, Swiss-German, etc.
Costs: 7,50 € – 70,00 €
Location: Schauburg Film Theater
Address: Marienstrasse 16, 76137 Karlsruhe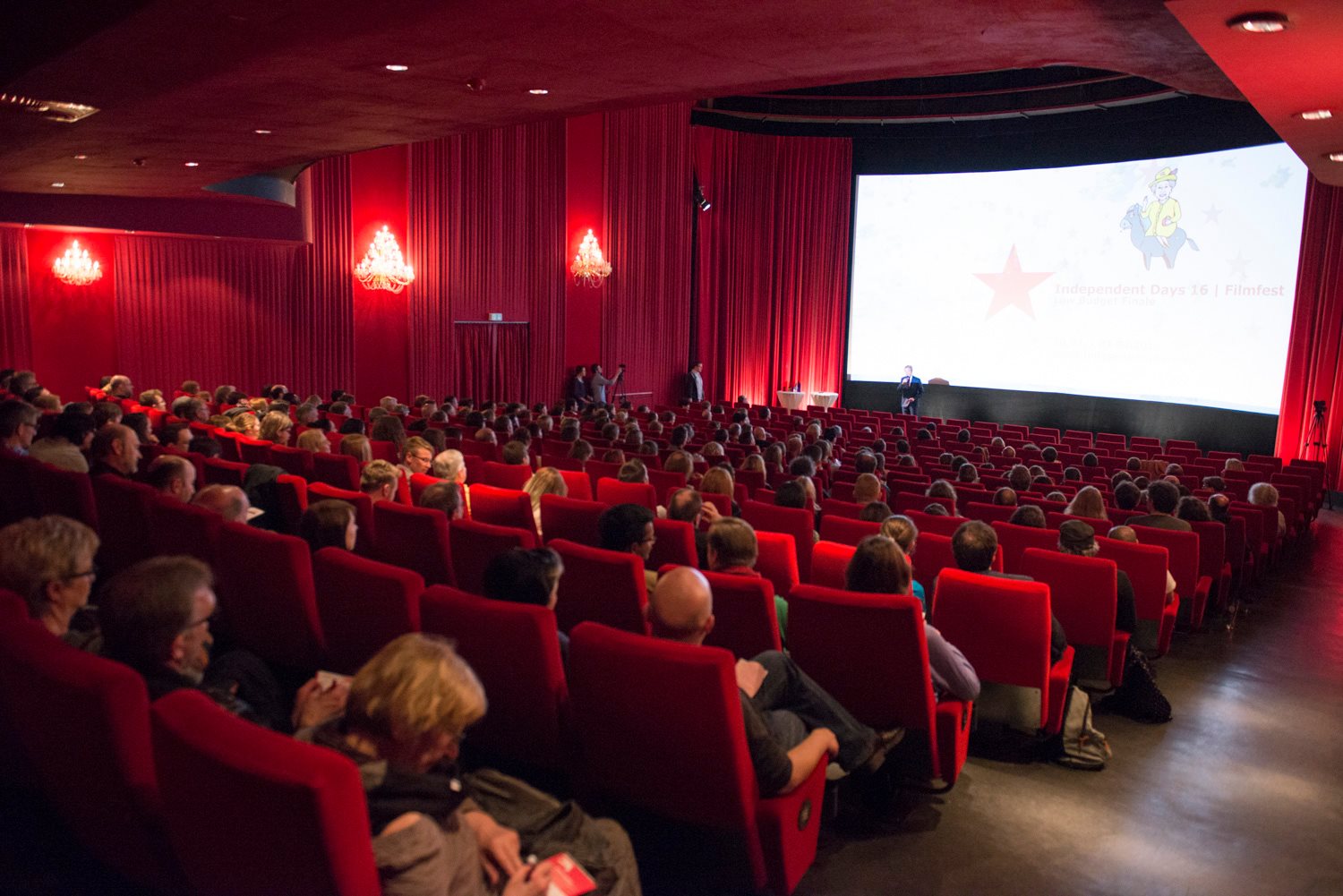 What is the Independent DaysIFilmfest?
The Independent Days|Filmfest 2017 (IDIF) in Karlsruhe is one of Europe's most important festivals for independent filmmaking.
The Independent DaysIFilmfest (IDIF) presents films that reflect the whole spectrum of Independent Cinema. It screens shorts and features films of all genres, but also documentaries. The best films are being awarded, currently, there are nine award categories. The total amount of the IDIF price money is 10,000 Euro.
The IDIF started 1998/99 in a student environment as a low- and no-budget festival. In the meantime, the festival has become an allrounder: From high-gloss university film production to low-budget one-man-band-movies the Independent DaysIFilmfest shows a large range of genres.
There is a great audience award as well as many prices by the festival jury. In 2016, the #IDIF had about 2,000 visitors!
Independent Days|Filmfest 2017 Program
About 163 films out of 45 countries: The IDIF  has never screened so many films ever before.
We are looking forward to all filmmakers coming to Karlsruhe and to present their work personally.
Independent Days|Filmfest Awards
The Independent DaysIFilmfest awards in 10 categories – 9 awards are being chosen by the festival jury, 1 award is strictly up to the audience. The awards come along with a total price money of 10,000 Euro.
Movie award of the Cultural Foundation Sparkasse Karlsruhe
THE GOLDEN ID
Special Awards
Furthermore, the Independent DaysIFilmfest awards in the following categories:
Newbie Award for best first time director
Female Award for best female director
Indie Award for best feature film
Best Short Shortfilm (5 minutes or less)
Roncalli Forum Award
ZEUS Award for Best Actor
ZEUS Award for Best Actress
The Independent DaysIFilmfest (IDIF) is an IMDb award listing qualifier!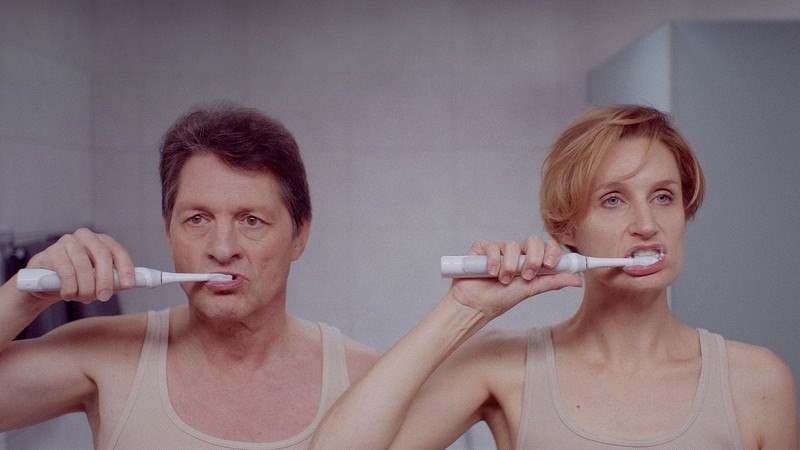 Independent Days|Filmfest 2017 Workshops
This year, the IDIF  will once again include workshops on different film themes:
1. Mini Movie Method
2. Music for Independent Film
3. Film Lighting
4. Cinema Cabaret
Workshop 2: Master Class music for independent film
Scoring for independent films? Here more than elsewhere, the composer has to surf through difficulties finding the way to exist, despite the fact that her/his music, this "unknown and invisible actor", tends to be much more important than in any other movie format… Lyricism, one of the most difficult goals of music for the screen, is often a vital feature, which definitely needs to be highlighted and supported alike or maybe even more than any other musical project.
"Speaking" with music, when financial resources are hard to get on the doorstep, becomes often an obstacle course. Where are the solutions? How to find the "only" one able to create the music for your unique project? How to work together? Which are the means to support her/his contribution?
This master class will present ways how to find musical partners and will give film students, directors and producers a roadmap regarding financial aspects and possible sources of subsidies.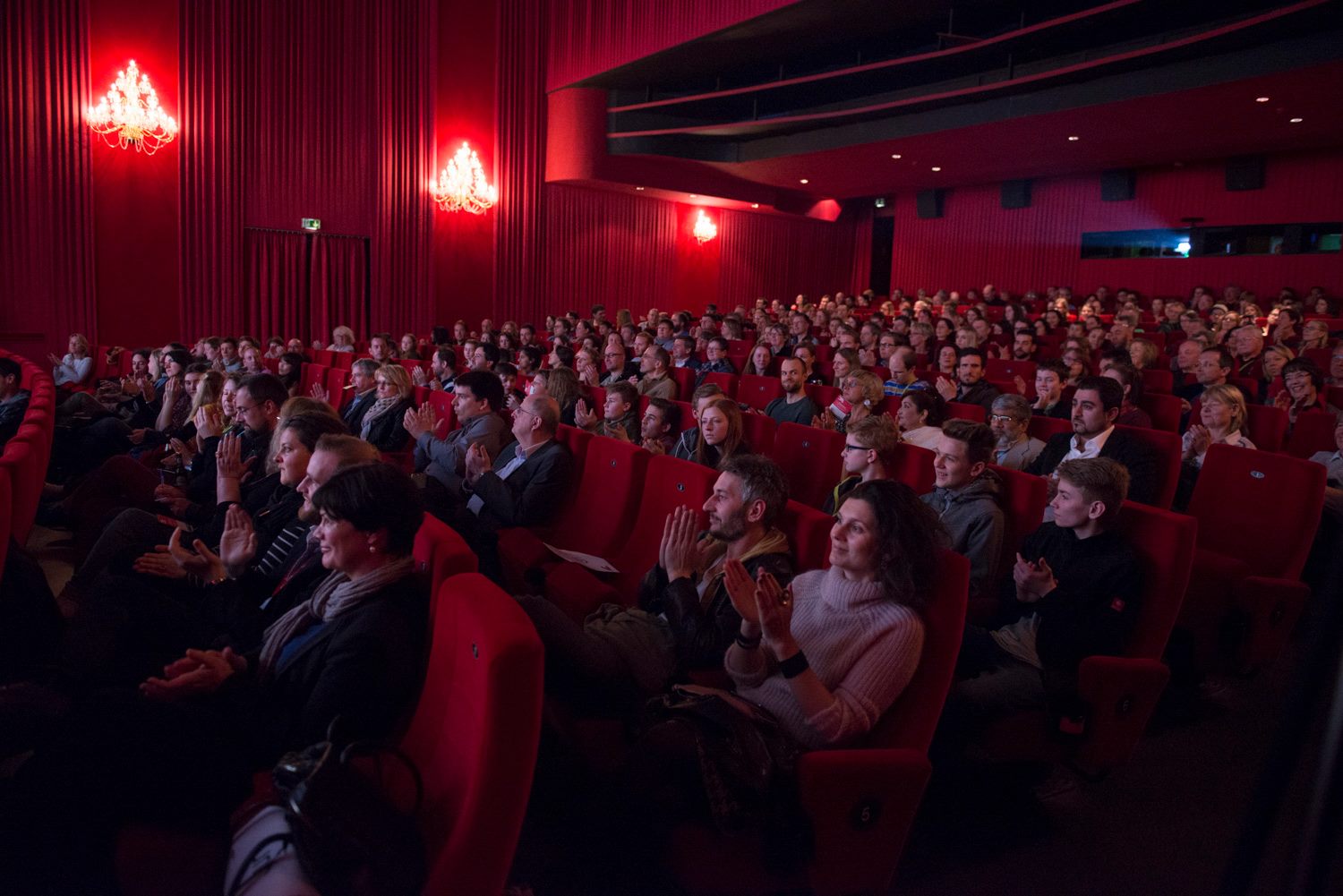 Independent Days|Filmfest Winners in 2016
Low-Budget-Contest:
Film-Award of the Cultural Fundation of the Sparkasse Karlsruhe:
1. Price: Alienation (Director: Laura Lehmus, Germany)
2. Price: Scrabbel (Director: Björn Härtel, Germany)
3. Price: Am Strand (Director: Nele Mueller-Stöfen, Germany)
No-Budget-Contest:
Film-Award of the City of Karlsruhe "The Golden ID2016":
Aftermath (Director: Ralf Beyerle, Germany)
Best-Microfilm-Award:
Lucid (Director: Henrik Bjerregaard Clausen, Denmark)
Newbie-Award:
Bleu (Director: Kevin Hoed, Belgium)
Female-Award:
Omessa (Director: Charlène Favier, France)
Indie-Award:
Lost in Laos (Director: Vincent Lodder and Jonathan Kray, The Netherlands)
Independent Days|Filmfest Tickets
Single tickets in the Schauburg
Single ticket: 9,00 €
Price reduction: 7,50 €
A convenient festival-pass will also be available.
Opening hours and reservations in the Schauburg
The Schauburg movie-theater welcomes all audience from 2:30 PM or 30 minutes before screening.
On Saturdays from 12:30 PM – or 30 minutes before screening, and on sundays from 9:30 AM. To make reservations via phone please call 0049-721 3500018.
Festival-Pass
This special ticket allows you to visit all events and shows/screenings related to the Filmfest in the Schauburg movie-theater. It is only valid for a single person. Please buy your pass at least 15 minutes before the show starts. They are sold at the info booth. You can pre-order one or more festival-passes by simply sending a request email to karten@independentdays.de.
Clubbing with Independent DaysIFilmfest
Tickets you buy for screenings on Friday or Saturday can also be re-used as tickets for partys at the club "Die Stadtmitte" the same day.