With Eddie Sheehan & Cormac Doyle, David Munnelly Trio, Connla & Andrew Vickers
The Festival of Irish Folk Music brings Irish sounds and dances to Karlsruhe: Let yourself be swept away to the Green Island for one evening!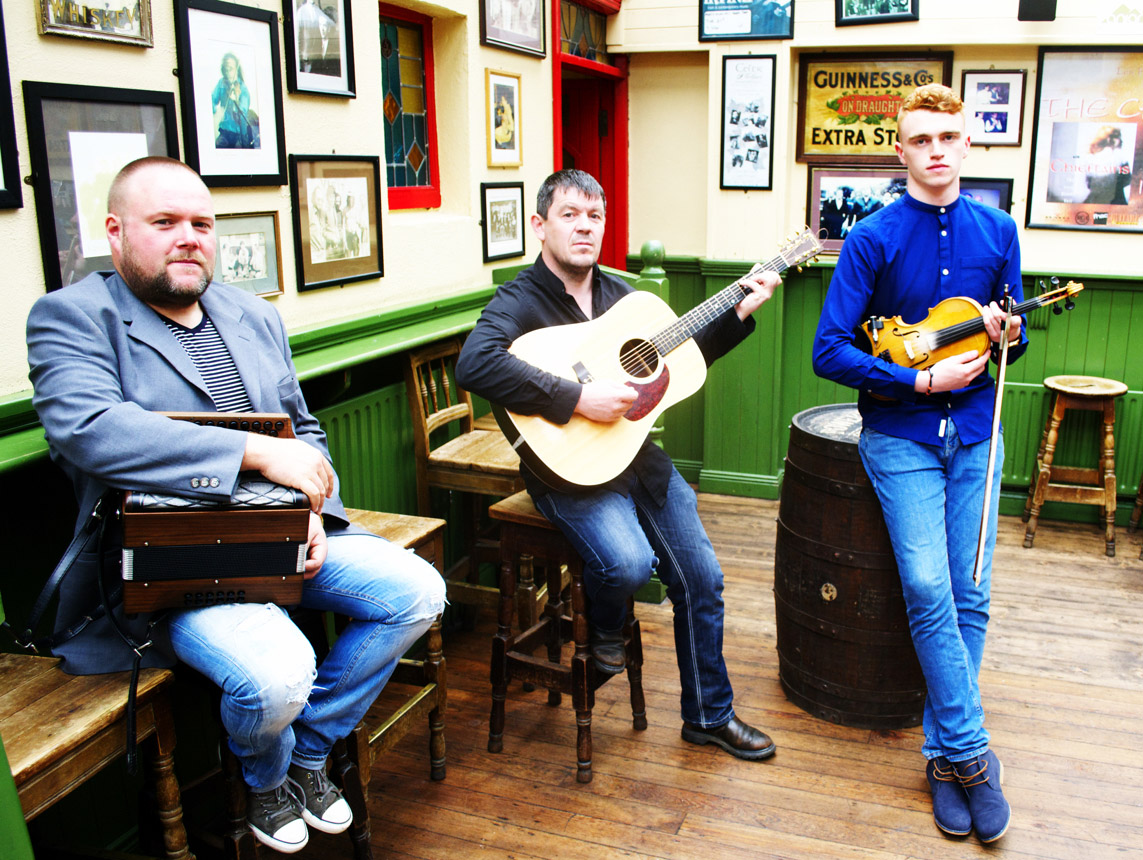 18 th March 2017
7.00 p.m.
Location: Kulturzentrum TOLLHAUS e.V., Alter Schlachthof 35, 76131 Karlsruhe
Costs: 23,- € (advance booking), 24,- € (box office), 18,50 € Members
Irish Feelings in Karlsruhe
Already in the 17th edition, the spring festival comes to Germany to present fresh sounds from the Green Island. This year, you can enjoy the music and dance performance of these great artists:
The singer Eddie Sheehan and his Duo-Partner Cormac Doyle perform Irish ballads
The Trio of the button accordion virtuoso David Munnelly plays danceable tunes
The young, exciting band Connla from North Ireland
The funky  tap dancer Andrew Vickers , who already drew Leonardo di Caprio to incredulous amazement with his metal-studded dance shoes
Renaissance of the Irish Folk in Germany
With its closeness, naturalness and subtlety, the Irish Folk and its art-related offshoots once again stand at the top of a German renaissance. The 17th Irish Spring Year focuses on artists who have committed themselves to the tension between tradition and modernity.
Flying feet and rhythmic clicks and flicks of dance soloists
The flying feet and rhythmic clicks of the dance soloists have developed into an important tradition at the Irish Spring Festival, which always leads into the big festival finale. Every now and then, a top dancer jumps during the show from the background into the limelight and interprets the music of the other artists in his own way – percussive, space-grabbing and not infrequently with a good pinch of humor. This year, this role is filled by the highly artistic Andrew Vickers.
Photo Sources: © Jay Doherty / Sean Regan / Bryan Mulhall /Tollhaus e. V.